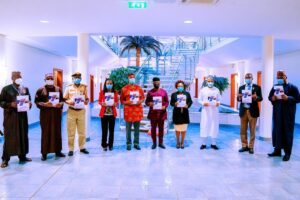 The Launch of the Nigerian Port Sector Process Manual written and developed by A&E Law Partnership by His Excellency Prof Yemi Osibanjo Vice President of the Federal Republic of Nigeria was held on 9th December 2020 at the celebration of the 2020 International Anti-Corruption Day in Abuja on Wednesday, alongside the Minister of Transportation, Rotimi Amaechi, and Lilian Ekeanyanwu, Head, Technical Unit on Governance and Anti-Corruption Reforms (TUGAR). This Manual is a collation of some various processes extracted from Standard Operating Procedures of Stakeholders in the Port Sector. The aim is to improve operations, service timelines, efficiency and accountability in the Port Sector.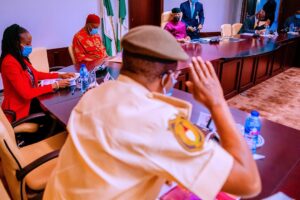 The Vice President said that the implementation of the processes as provided for in this manual would reduce bureaucratic roadblocks for stakeholders in the sector, and ensure that smuggling was stamped out in Nigerian ports. Describing the manual further, the Vice President mentioned that "The Process Manual is a step by step trajectory of processes at the ports. It outlines the actors and timelines for each process; it guides the user by highlighting all required documentation, payments, timelines and the responsible agencies. It equally guides the port operators by detailing the implementation sequence and provides clarity on the time required for each process".
Emphasizing on the necessity of the manual, he added that the process manual is expected to ensure predictability, promote efficiency and accountability, reduce corruption in the port processes, eliminate bureaucratic bottlenecks faced by port users and reduce the opportunity for illegal demands in the ports.